"Margaret Atwood once wrote that "Men are afraid that women will laugh at them...."
– Ana Mardoll (via runningwiththegnomes) I don't want to be afraid anymore.
"Breasts being gender specific is a myth. Breasts are fat deposits and nothing..."
– Breast and Nipples (via perfectcoma)
3 tags
It was a lovesickness beyond anything I had ever wanted to experience. No, I thought to myself, it would have been better to have stayed on firm ground. I regret it. I do. Those liars, those stupid, idiot writers and dreamers who sighed and lied and cried and said Oh, tis better to have loved and lost, said At least you felt something, at least you were extremely happy for a time- they can't...
it's her minutiae: How You Know →
itsherfactory: You want to travel with them. You want to see what they're like going through airport security, on planes, in strange countries. You want to meet their families and charm them to pieces. You want to nestle into their childhood beds and look around in the dark at all their old posters. You want to… Why is this from my soul?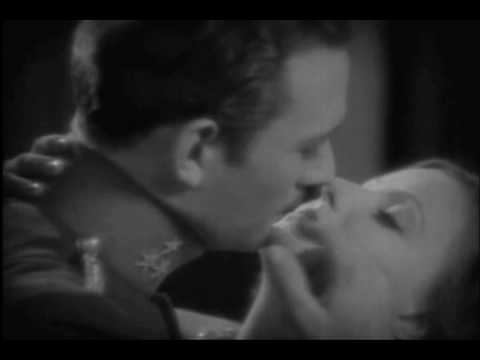 Bees
According to my brother, bumblebee's will headbutt you gently in order to find out whether or not you are a flower. Which in my mind is the most freakingly cute thing I have ever heard. 
hahaha →
heartworm
dictionaryofobscuresorrows: n. a relationship or friendship that you can't get out of your head, which you thought had faded long ago but is still somehow alive and unfinished, like an abandoned campsite whose smoldering embers still have the power to start a forest fire.
You can tell spring is becoming overdue when I massacre a pair of my brother's ill-fitting old jeans, transforming them into cut off shorts that only stay up with a belt cinched tight and bunchy around my waist. 
And this morning I woke up with the strange sensation that I had grown up overnight. Perhaps this is how it always happens.  The banishment from Neverland is complete. 
I am pretty sure I am in love with Ethan Hawka circa 1994.  Insanity. 
Top 5 Movies
Just today I updated my top 5 movies. Normally there are a few transitory ones in, like, the top 10, and the top 5 stay basically the same. Well, I made room for a new one.  Before Sunrise.  Why have I never ever seen this movie before? Today was the first time. I feel like they stole it from me, some of my stories from travelling, and made it into a movie in the early 90's. It resonated...
Not quite sure what I did to deserve these friendships that I have. Seriously, I am in deep, deep friend-love with you all- Kristyn, Robyn, Sab, Matt, and Kirsten. I love how Valentine's Day can be a day to remind us how much we mean to one another. Y'all are the best people. True Enkidu's reincarnated. <3
The fog and the sea winds snaking in between the big skyscrapers make my hair feel vividly alive and snake-like. Spending all day outside causes my eyelids to sag every evening around 8 p.m. from tiredness of exposure, and my lips are burning from talking, smiling, laughing, streeeetching 
We make better friends than lovers, anyways.
I am told that the French way is to over dress for day, and under dress for night. So I shall be. 
Wedding Bells
it scares me, that the more people i see getting engaged on FB the more i don't want to be one of them. and the reason it is scary is because i do want to get married, someday, but right now i find it sort of repellant. 
Baby, Beware →
I got my hair cut short, and the hairdresser used a razor or something to shave the back of my neck. I am addicted to touching the soft stubble that is there now. It is so strange, and sort of boy-ish. 
"You should date an illiterate girl. Date a girl who doesn't read. Find her in..."
– Charles Warnke (via whoreofbabalon)
girl passing through: Things Advertising Taught Me →
findingsomewhere: Women love to clean; they love it so much, they wear nice clothes when scrubbing the toilet and they dance with their mops. Only women know how to clean or use cleaning products. The moment a man says his wedding vows, he becomes an infantilized moron with no judgment skills and incapable of…
A Letter to Kirsten and Sab, on Old Age
When all is said and done, my friends, this is where I want to be: sitting on a shady porch in the summer time, on a squeaky rocking chair dressed in a long silk dress that feels like cool water on my skin, with a cardigan. There you are, Sab, and Kirsten, old and wrinkled and falling to bits, hardly recognizable from the young things we are today. But we wouldn't see that, because we see...
Honesty
He makes me upset. He has the capacity to ruin my entire day, make me shake and feel dizzy and pale and short of breath and like I want to cry. Why can't he leave me alone? Why can't I leave him alone either? He has made it very clear that he doesn't want to be friends, doesn't want to be anything but lovers, and I don't agree.  But he told Robyn that we had a...
2 tags
Apart
Most of the time I feel apart. Once in a while I'll get this feeling of belonging, of being not whole and separate and contained but joined with others in a strange way. But most of the time it's individual.  I like it. Not all the time of course, but usually I like being on my own planet. It's protective, because you can stare out all you want and they can stare in, but no one...
3 tags
Sabrina Lee
It's a nice name, a shiny, glittery, feels-good-on-your-tongue name, and it belongs to a girl who is essentially the key to understanding my Chosen Family. Without Sabrina Lee, there would have been no Matt. There would be no way I would have ever learned that some Riverbenders are OK, and that it doesn't matter where you live, but the location of your heart instead. There would be no...
Yee Haw!
Gotta run, gotta get out of here, nothin' tying me down, nothin' holding me back  The weight has been lifted, the chains have been snapped, Once I desired captivity, now I know that I can't. Gonna catch that train, gonna hitch that ride, You'll miss my dust while you sleep inside. 
Hair Cut
Did you cut your hair again? asked my mother at the dinner table. No.  It just looks a little… it's looking a little… like when you read in those novels that the girl took a pair of dull scissors and chops it off herself. Thanks ma. Home-made. That's it. A little crazy, and a little home made.  Then my sister chimed in: Yeah, like, you know when you can tell that a...
Anthems for a 17-year-old girl (or maybe 22)
Used to be one of the rotten ones, and I liked you for that. Park that car. Drop that phone. Sleep on the floor. Dream about me.  -Broken Social Scene
Ack, I hate the left over sentiments. I wish that once, just once, I could cleanly cut off all feelings and thoughts and interactions with a person, with a blade so sharp the wound instantly cauterizes itself.  I feel immature. I don't know how to behave. I don't like this dull, throbbing pain. It's uncomfortable. I wish that once, just once, I could date and break up with...
The Common
It was a new and improved feeling from last time; it had been forever. It followed the age old pattern of walking in from the cold, dark, into the warm, dark, and feeling the eyes sticking to my back, the too long stares. Keep the fear under control, don't be intimidated or care what anyone thinks, half-smile and avoid eye contact. Order a drink, stand too close to my girls, my beautiful...
I chopped my hair again.  In the tiny bathroom, with sharp yellow scissors and steamy windows from my bath, I combed the curls straight and held them down with my finger tips.  Snip. Snip. Snip. All over the tiled floor, a shower of short golden hairs. This time it was because I had been rereading the beginning of The Girl with the Dragon Tattoo. I never get further then the beginning with that...
italian test today
In inverno, io ho voglia di morire perché ci sono fa troppo freddo. (in winter, I would like to die, because it is too cold.) Quando fa molto caldo, io ho voglia di decollare il mio abbigliamento, perché mi piace nuotare.  (When it is very hot, I would like to take off my clothes, because I like to swim.) A marzo, io piango perché c'e ancora neve.  (In March, I cry because there is still...
sightsoundtaste: love sick (blind love) by...
Friday was fearfully fun; it was what my summer could have (should have?) looked like, all wine and shisha smoking and wrapped in blankets outside on the porch and LAUGHTER, oh dear me, I've missed LAUGHTER, and talking. Saturday was sleep-in late, go out late, Black Dog rooftop and people watching. The older hipsters scornfully ignoring the drunken, glittery 18 year old try-hards. And we...
2 tags
Let's be flippant. Let's not care anymore. Easy peasy, I agree. Let's say we should hang out this weekend, but then forget because my life is too exciting, too thrilling, too busy to remember.  Let's listen to loud music and drive fast. C'mon, have a ball. After all, you didn't really want this in the first place, hmm?  Have a safe drive and a fun time in...
1 tag
There's something wild about you child, That's so contagious. Let's be outrageous! Let's misbehave! 
Russian Winnie the Pooh →
the strangest, most adorable video I've seen in a long time. And I NEVER gush about cute things.  NEVER.